Jill Peskin, Psychotherapist and Counsellor
Feeling as if something has to change?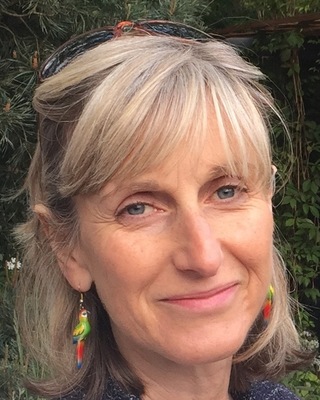 Often, we fall into patterns of behaviour without us realising, but what we do notice are the struggles we are faced with, not really knowing why it is we feel the way we do. My work with you is to help you gain a greater understanding of yourself, giving you a chance to reflect on what is going on and how to make sense of your situation. Having a greater sense of self allows you to take some control of your life and to bring some changes. If you're reading this you are already contemplating counselling, but the next step is finding the right counsellor for you.
It's important to begin this journey with someone you feel comfortable working with. I respect diversity and difference, recognising that everyone has their own life experiences which has brought them to this point in time. My role is to ensure you feel listened to and understood without prejudice or judgment.
As your counsellor, I will explore with you the issues that are causing your distress and discomfort. We will work collaboratively to find some understanding and resolution enabling you to move forward and live life more fully. It maybe that you cannot identify a specific problem, but a general sense of feeling 'out of sorts' is leading you to seek some support. We can work with this too, sometimes what is bothering us is not that obvious. Having someone along-side you at this time can be of help.
I am an experienced psychotherapist and counsellor working with men and woman of any age from adolescence up, on a short or long-term basis. If you would like the opportunity to decide whether we could work together, we can arrange an initial meeting to discuss any questions or concerns you may have. If you decide counselling with me is not for you, there is no obligation to continue.
"The first step to getting somewhere, is deciding you are not going to stay where you are" – JP Morgan
What to Expect
Having therapy is not as daunting as you may expect. It's about having someone alongside you as you work through what it is that is preventing you from living your life as you would like. We will explore whatever feels relevant and this may involve looking back at your life, the relationships and environments that will have influenced how you see and interact with others. I will ask you to explain what it is that has brought you to therapy at this point in time. It is also important for me to get an idea of your background story, that includes hearing about your family and significant events that have occurred in your life. Although on the surface they may not seem relevant in your mind, it helps me build a picture of how you have become you.
Therapy may also be about having a witness hear your story, so you are not alone and this may enable you to make some sense of it.
Whatever it is that brings you to my therapy room, you will be listened to and seen. Whilst my approach is from a psychodynamic base, one style does not necessarily fit all. I work in a more integrative style that gives me flexibility to adapt to whatever suits each unique client the best.
My Training and Experience
In addition to running my own private practice, I have a wide range of experience from a variety of settings including NHS work, charity sector as well as a specialist bereavement agency. I work with anxiety, depression, relationship issues, stress, separation and divorce, bereavement, panic attacks, eating issues, as well as those who are struggling and just want to talk.
I hold a Post Graduate Diploma in Contemporary Therapeutic Counselling from the University of Hertfordshire and a Certificate of Higher Education in Counselling. I am a Registered Member of the British Association of Counselling and Psychotherapy and abide by their Ethical Framework for Good Practice in Counselling and Psychotherapy.
I am strongly committed to continuing professional development and regularly attend conferences and training events.
Areas of Expertise
Abuse
Anxiety
Bereavement
Bullying
Carer Support
Child Related Issues
Depression
Domestic Violence
Eating Disorders
Emotional Abuse
Feeling Sad
Infertility
Loneliness
Low Self-Confidence
Low Self-Esteem
Miscarriage
Passive Aggressive Behaviour
Postnatal Depression
Pregnancy and Birth
Relationship Problems
Seperation and Divorce
Sexuality
Stress
Trauma
Work-Related Stress


Sessions and Fees
I offer counselling in a peaceful and comfortable private setting in Elstree.
The practice is within ten minutes walk of Elstree & Borehamwood station and easily accessible from bus routes 107, 292, 306 and 601. There is roadside parking available.
My practice in Highgate is situated a few minutes walk from Hampstead Heath. There is free parking (except between 10am and 12pm) and the location is conveniently served by public transport.
My fees are £60 a session. Some concessionary rates are available to keyworkers, students, OAPs and those on a low income. Please get in touch for more information.
My Practice
Please use the options below to view my counselling space in both Elstree and Highgate.
Contact me
It's often hard to take the first step and contact a counsellor. However, many say it is the best thing they ever did. Even if you feel unsure, please do reach out and we can talk it through.
You can reach me through the contact form below Please reach out using the form below or my mobile: +44 7947 425 001
I aim to respond to every query within 24 hours.
In Crisis?
If you require immediate assistance or if you are having thoughts of harming yourself or others or if you feel unable to keep yourself or others safe then you should attend A&E or dial 999.
These services offer free confidential 24 hour helplines.